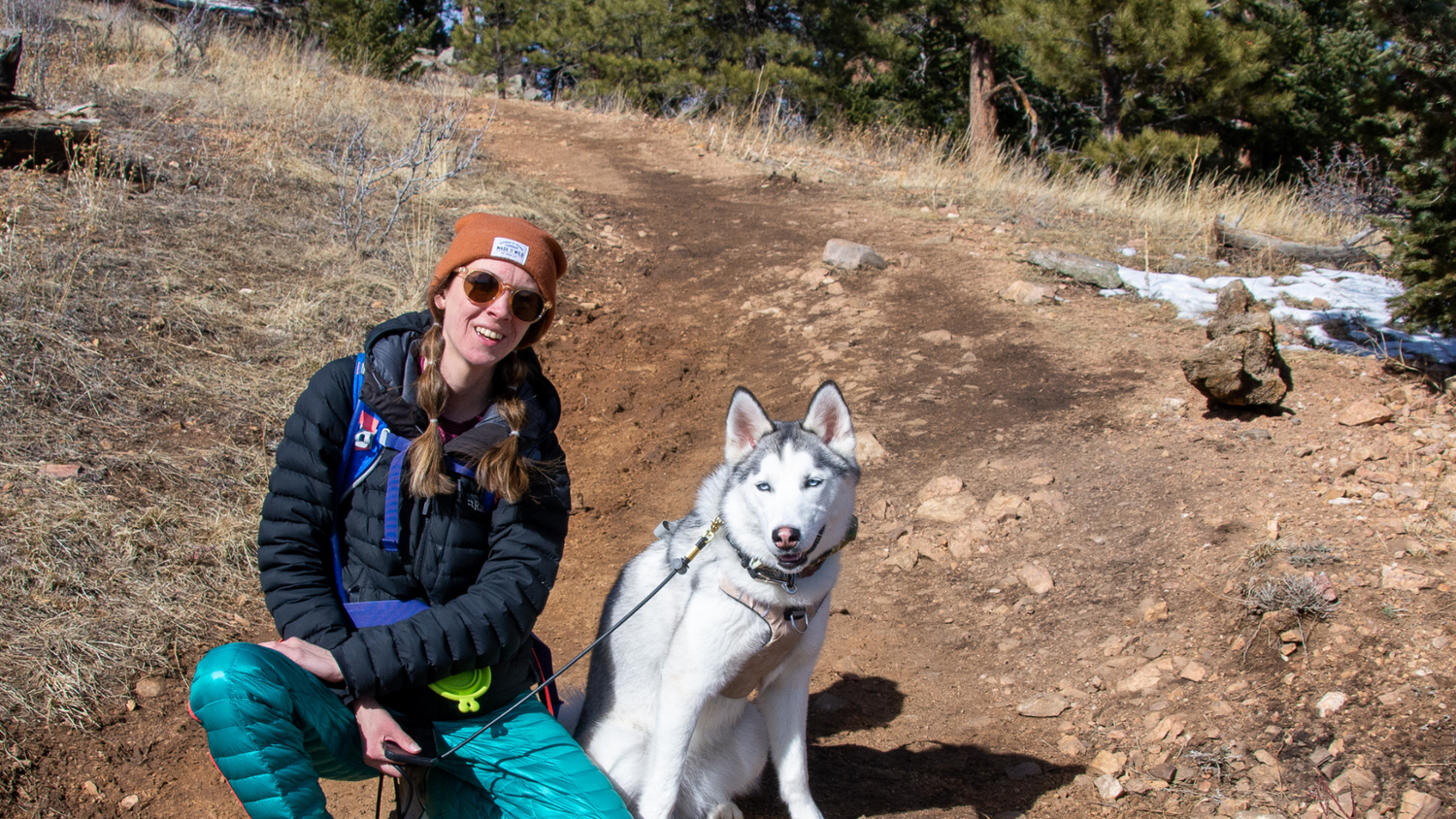 We're so glad you're here. If you like adventure, you've come to right place. We make dog bandanas and adventurous wooden pet tags that help your pup stand out in a crowd while they explore the great outdoors.
Learn More
My Mission
My mission is to provide eco-friendly and sustainable dog accessories that enhance the bond between pet owners and their furry friends. I believe in creating products that benefit our four-legged companions and protect the environment.
I aim to inspire a community of adventure-loving pet owners who share my passion for exploring the great outdoors with our canine companions. Through our products, I want to encourage sustainable and responsible practices while having fun and creating lasting memories with our dogs.
I strive to be transparent in our journey as pet owners and as a company, sharing our experiences and knowledge to help others make informed decisions that benefit their pets and the planet.
At our core, I believe in the human-canine bond's power and its positive impact on our lives. I am dedicated to providing high-quality, eco-friendly products that enhance that bond and enable us to go on even more adventures with our furry best friends.
Learn More
Customer Reviews
"This dog tag is beautiful, well made, and QUIET! It arrived very quickly and I couldn't be happier. Thank you!"

"I was looking for a unique collar tag for our new puppy. I love the wood and all the design options this shop offers. Shipping was fast, and the tag is exactly what I was hoping for! We are very happy!"

"This is my second time buying tags from this seller. High quality and long lasting material. The image on the front and writing on the back are clean and easy to read. Would highly recommend!"

"I just got my new dog tag and I love it! It looks beautiful and it's a great neutral color that goes with anything! I think the biggest bonus is that it's wood and it doesn't make that clanging noise when my dog moves around, which used to wake me up at night with her old metal tag. I would definitely order this again!"